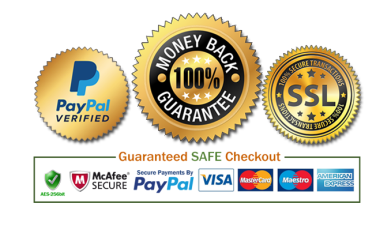 Free shipping worldwide
Shipping cost is free worldwide!
We at MadeMuranoGlass are aware that buying online could be sometime very difficult and unclear.
That's why we want to offer transparent and easy-to-understand pricing.
No additional costs, no hidden costs, what you see is what you pay.
Please check for any customs clearance costs in your country.
Shipping time vary from item to item.
A small Murano glass piece can take up to one week, a chandelier could take up to 4 weeks, it depends on the difficulty of the craftwork to create the item.
For products ready for delivery:
2/3 days in Italy and Europe
4/5 days in the United States
5/7 days in the rest of the world (excluding customs formalities)
We deliver with UPS or DHL Express, with insurance.
How to buy
Fill the form with all your informations.
If you want the goods to be delivered to another address, fill in the shipping address.
If you have a discount code, enter it in the appropriate field.
Choose the payment method: you can use bank transfer, Paypal or credit card directly through the Stripe secure circuit.
Confirm that you have read the terms and conditions of purchase.
Press "PLACE ORDER" to confirm your order.
You will receive a confirmation email.