A must for anyone visiting Venice is the island of Murano.
Of particular interest are some religious buildings, including the church of S. Pietro Martire, now the island's Cathedral, built towards the end of the 14th century.
After a fire it was rebuilt in the first half of the 16th century. .
It has a beautiful Renaissance facade and an interior with three naves full of extraordinary works of art: canvases and tables by Giovanni Bellini, Palma il Giovane, Tintoretto, Bernardino Licinio, Giuseppe Salviati, Boccaccino and Paolo Veronese, as well as to many sculptures and funerary monuments.
Beyond the Palazzo Giustinian is the Palazzo Trevisan, a solid Palladian-style structure with a frescoed cornice.
The jewel of Murano, however, is the Basilica of S. Maria and S. Donato, one of the first churches erected by refugees from Oderzo and Altino.
Some of these refugees found Torcello, while a smaller number refuge in Murano.
The current church dates back to the 12th century, having been inaugurated in 1140.
Despite having undergone interventions over the centuries, it retains the main structures of the second foundation, while the first building retains capitals, columns, cornices and tiles.
The facade is extremely simple; the interior is spectacular with a mosaic floor from 1100 and a mosaic in the apse.
Lorenzo Veneziano, Lazzaro Bastiani and Paolo Veneziano worked here.
Of course, now let's go back to Murano's pride, glass.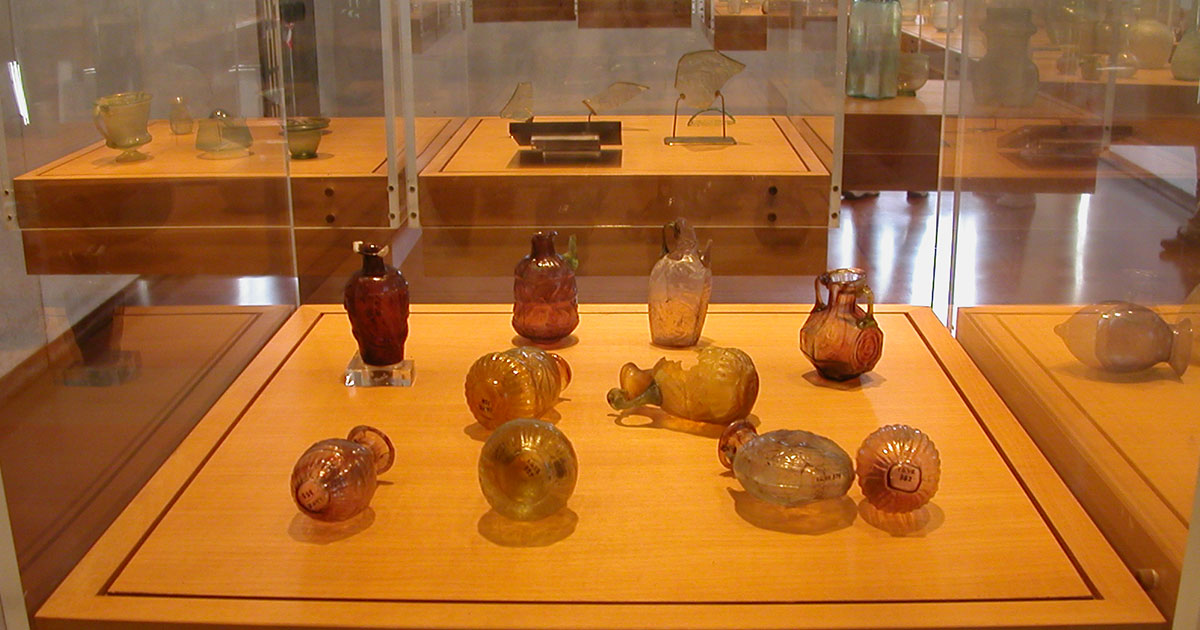 The "rio dei Vetrai ", the glass blowers canal, offers a nice view of the middle-aged buildings.
They are a special type of buildings: the glassworks.
They contained the master's living area, workshop and warehouse for raw materials.
Close to these buildings you can see the Obizzi and Sodeci houses and the Corner building with its row of columns and Gothic windows.
The reason for interest of Murano, however, is represented by the Museum of glass art, which houses the richest collection in the world of this activity. There are more than a thousand pieces that represent a complete glass panorama from ancient times to the present day.